So I am a week late at posting this, as usual! Bella was so excited to start Preschool for her second year! She is going to center stage, where they teach in addition to regular academics, Tae-Kwon-Do, dance and voice lessons. At first she told me that she did not want to do karate, but after trying it, she loved it! now my challenge is to find something for Olea to do and get excited about while sister is at school!
first day, Bella picked out every detail of what she wanted to wear!
second day, her choice again, why doesn't she want to wear her new clothes?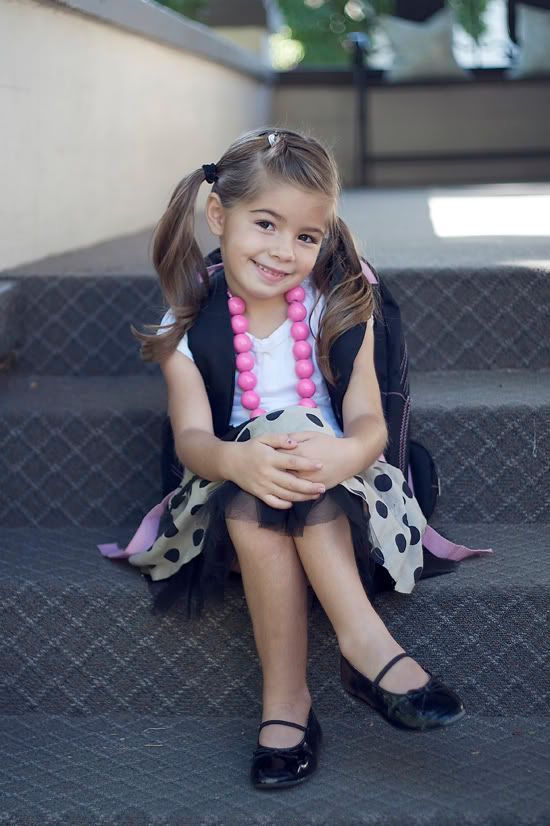 Sisters! coco was getting a bit jealous!
me want um picture too!