My Bella turned six on Thursday the 23rd. I feel like time is flying past me and I don't want my babies to get big!! She started kinder a few weeks ago and lost her other front tooth, and now she decided to have a birthday and be another year older. Right now Bella loves to play with her little brother and sister, she loves swimming and all things with water. She loves reading books and learning new things at school. She loves going to Primary, watching princess movies, and especially painting, drawing and all things creative! So when I was cruising the internet and found the great idea of an art party, it was just the perfect thing for little Miz Bella's 6th birthday party!
The invites
The artists.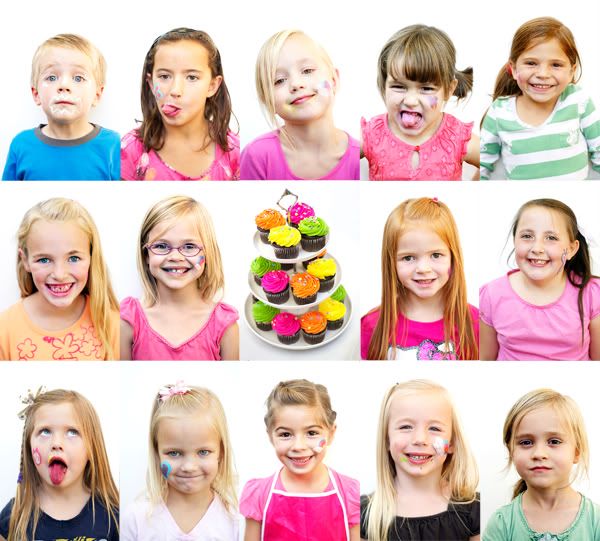 The self portraits.
The kids loved painting on big easels that Ben got from his bridge academy.
Special thanks to Rach and Jan for helping to paint rainbows and hearts on tiny cheeks!
The snacks.
This is a lalaloopsy doll that Bella wanted for her birthday. I can't get enough of it,
she's so cute in her uniform, and the box said she is a smarty pants. I love it!
I secretly want her to collect them all. I just wish they had real button eyes.