Running on an hour and 15 minutes of non consecutive sleep from sick baby, sneaking onto a golf course with our couch,
begging Olea to put on her mustache, and asking my brother to snap a photo, this was the outcome. Maybe for a christmas card? perhaps.
I just can't get over Olea's grumpy face with her fuzzy black mustache. It was totally worth it for that!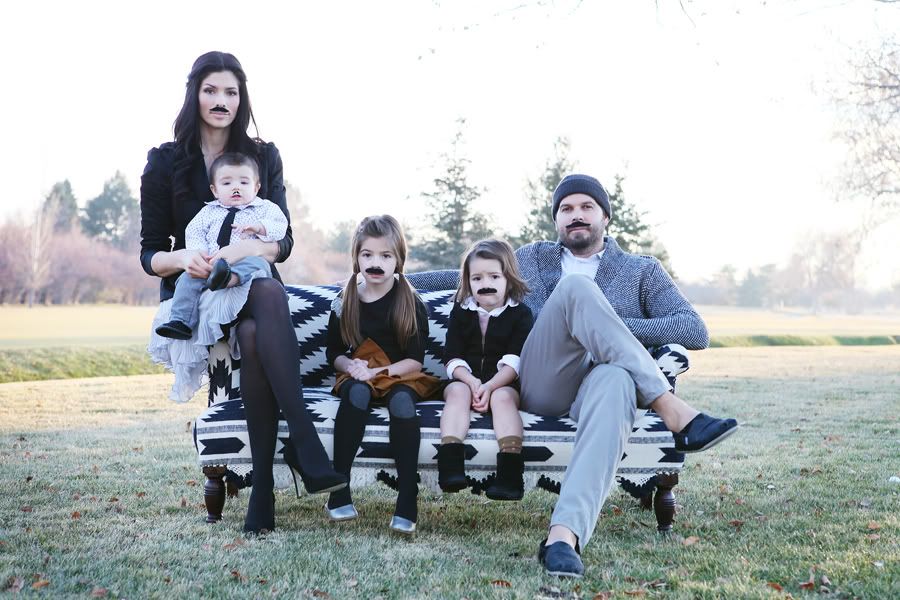 and one with the grey mustache, I just had too!