My favorite Christmas eye candy this year. My little village that fits on top of a cake stand.
my blurry happy boy!
Classic Olea. Cozied up on the couch sucking on her lip.
Gingerbread house decorating, barbie style. It collapsed 3 times.
We went to Temple Square to see the lights. Ben is showing the girls how to squint and look at the lights.
We went on a horse and carriage ride. Miles loved the horses!
Afterwards had hot coco and green frosted tree cookies at the Blue Lemon.
Im so excited to give the kids this vintage record player with all kinds of kids stories and songs.
Last minute teacher gifts.
Smedrick, our elf, got hungry and made himself some tiny pancakes. The girls get so excited each morning to see where he is and what he's been up to.
I got to take my two lovelies the see the Nutcracker. They absolutely loved it! and I loved spending time
with just my girls!
During intermission the girls got up and danced all over the place. Olea has some moves!
This is a picture of me back in my Nutcracker performing days.
Miles loves to be outside even when its freazing!
He can throw a ball further than me and loves to watch football on T.V.
He's my shopping buddy.
My favorite thing I saw while out and about. Twin sister grandma's wearing matching Disneyland sweatshirts holding
hands while walking through the mall.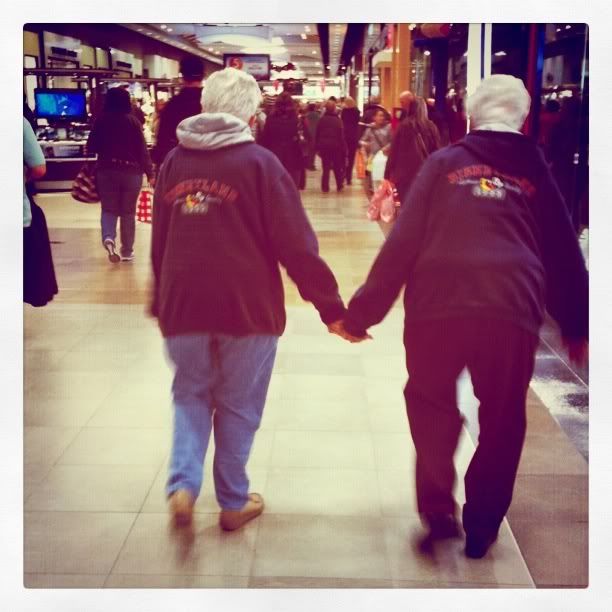 Making neighbor gifts.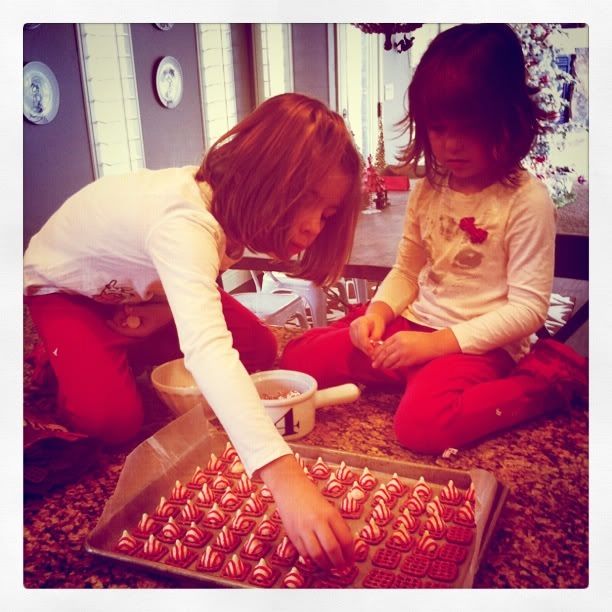 Pretzels and candy cane kisses.
My mom's homemade soap.
Little Clouds to hug for the little neighbor girls.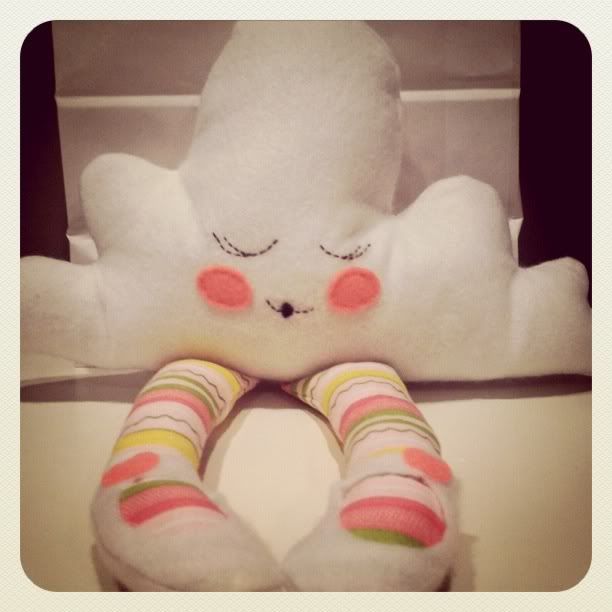 One of Bella's drawings I found.
Gabby came to stay the night and we bumped into see Santa at the local grocery store.
The only picture I got at the family Christmas party. Happy Olea.
I think Smedrick is home sick. Just two more days!