It was the Opening of the
Bella Mesa Art Gallery
in San Diego on Saturday. A night to remember! the Gallery is beautiful with many great artists, including the amazing Ben Mcpherson!! After a day full of Limo riding, frisbee at the beach, delightful food, fancy hotel service, and gelato, I felt like rockstars wife and I kinda enjoyed it!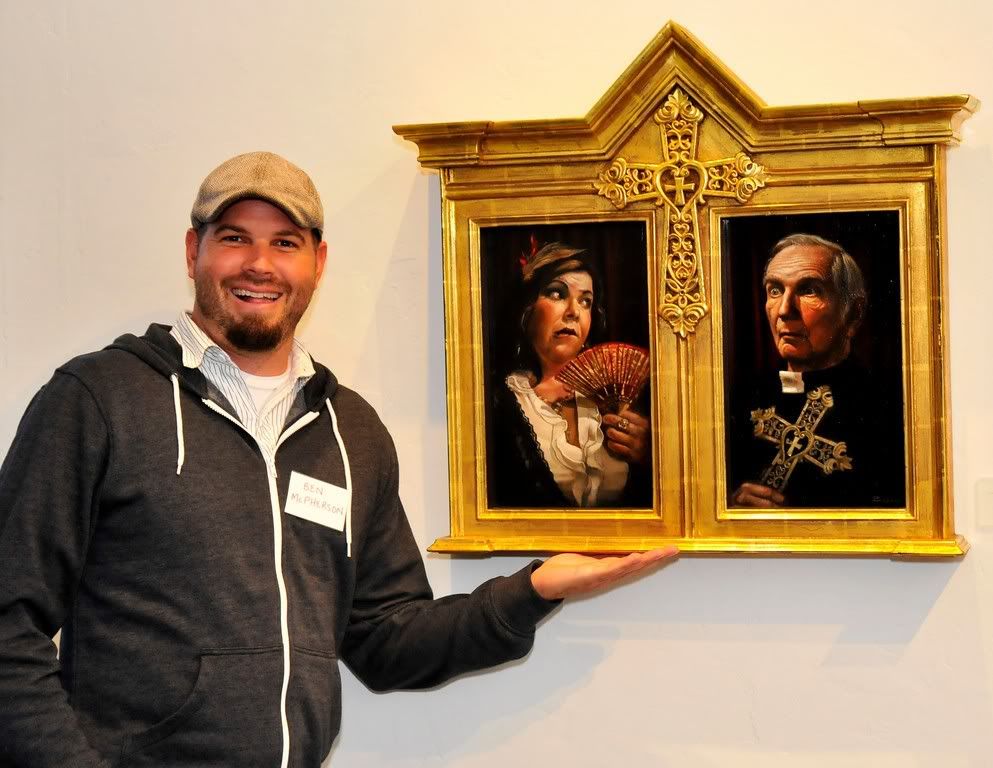 The artists that came with us.
Brian Kershisnik
,
Chris Young
,
Sean Diediker
, the Owners Tracy and Gabe,
Sunny Belliston
,
Justin Taylor
,
Aaron Bushnell
, and
Ben Mcpherson
. Seriously talented lineup!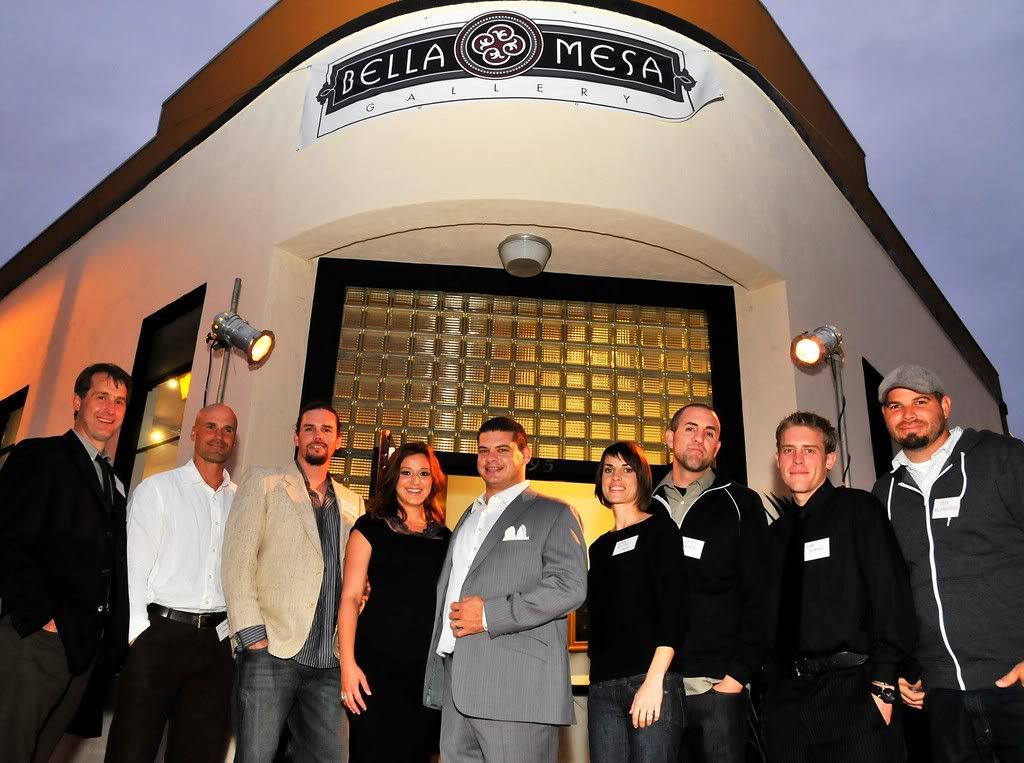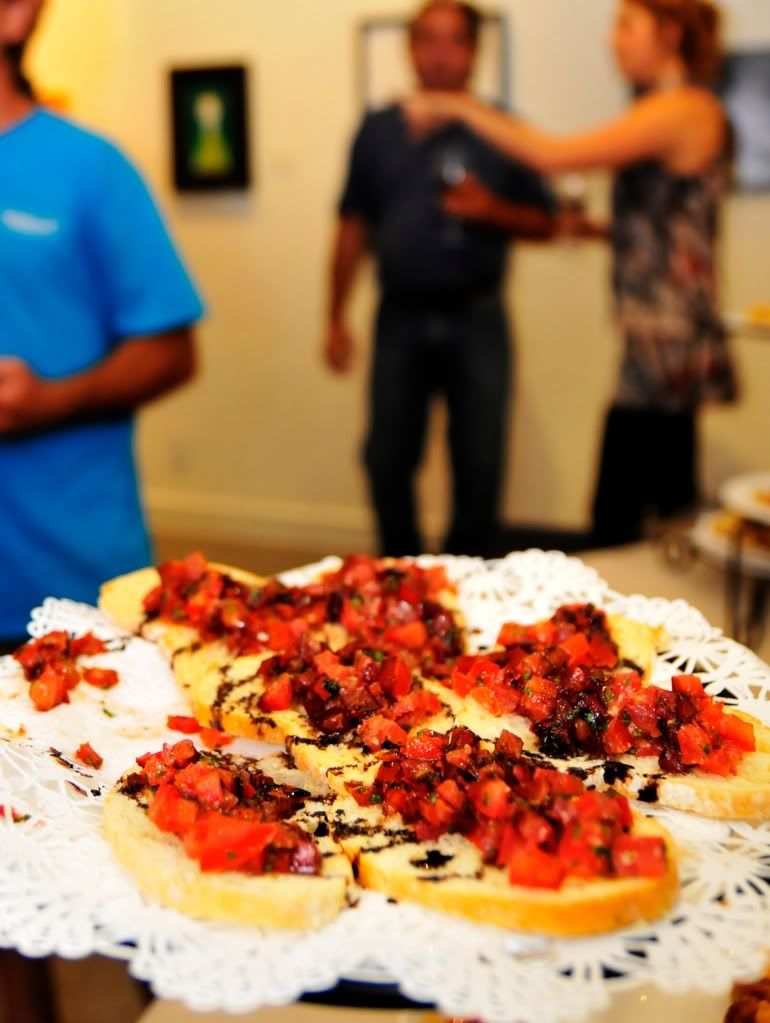 is that a double chin I'm acquiring?