When I signed Bella up for piano which she so wanted to. I wasn't smart enough to think that we would
need a piano for her to practice on.
I found this gem on Craigs list for $150 and we knew right away that we had to give it a bold color.
We ran to home depot and picked out some swatches that we liked, peacock blue, mint green, Dark grey,
and bright yellow. I couldn't decide so Ben right away made things exciting. He laid the swatches on the
floor in a circle and grabbed a paint stick and said I'm going to stand this stick up in the middle and let
go of it and whatever color it lands on, thats what we are going for, so now we have a Yellow piano and
we couldn't be happier with it. It sure makes it bright and happy in that room it sits in, and Bella plays
her heart away.
Before
After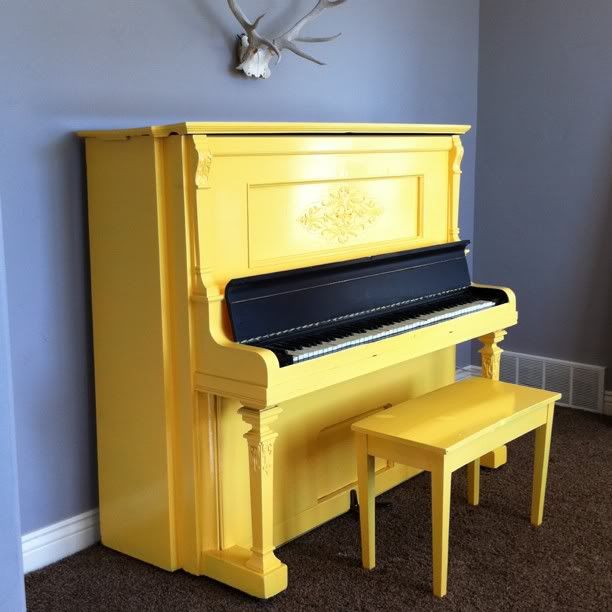 This one is taken with the camera and not the iphone.