We went to bear lake a couple weeks ago with Ben and Jessie's family. We rented a beach house that was perfect for both families and we let the kids go wild with playing in the sand, jumping on the trampoline, roasting marshmallows in the fire pit, and eating, eating, eating! We rented a boat and spent all day on it. I turned into a lobster, and earned about 70 freckles on my back that I am not happy about! but learned that if your back is faced away from the sun you still can get fryed from the reflection on the water!!
Coco and Ben being pulled behind the boat going .0 miles an hour
Bella and Uly out by themselves. Bella Loved it, Uly, not so much!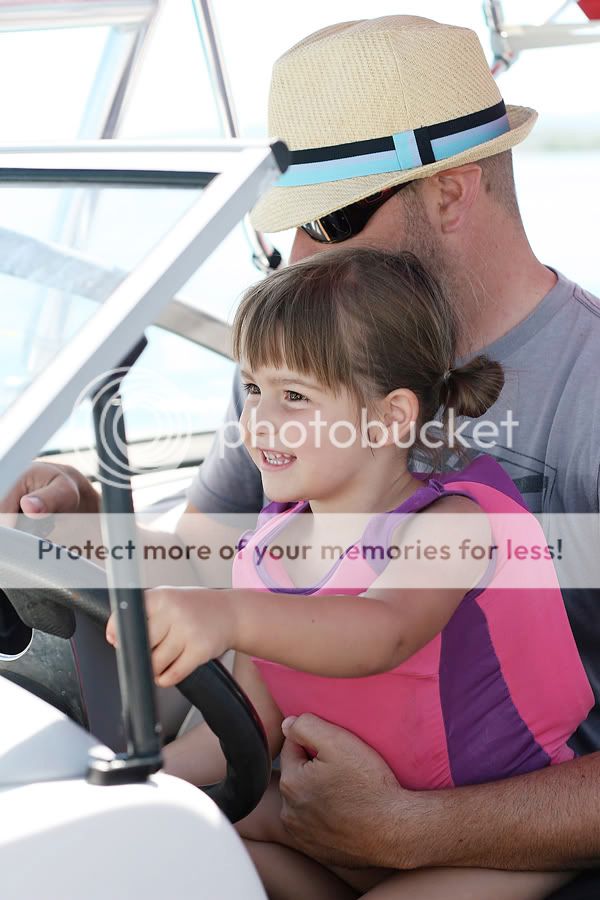 Poor Baby Miles with his terrible rash, I cant believe how different he looks since that picture a couple of weeks ago!
This was our view from the picknic table where we were eating dinner. Those two lamas were getting it on! and the kids thought it was so fun that they wanted to play along side! That is Garland running after them.
Eva Marie had a serious explosion as you can see and neither one of us had an extra diaper. I guess as cousins we think alike and didn't think we needed to bring any extras to this beach that day, luckily she had some extra wipes stuck in the side door. I opted to take a photo first before helping her out, it was just to funny!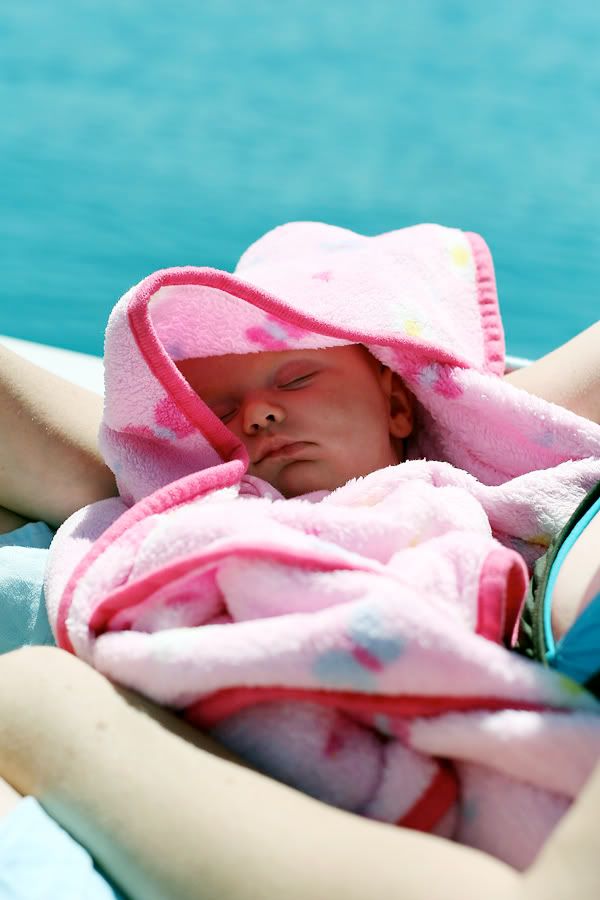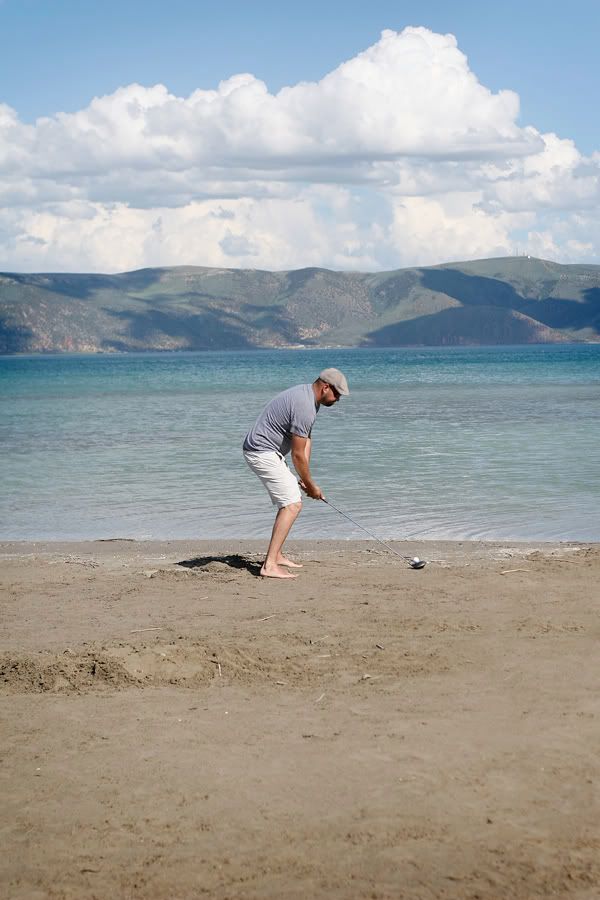 This was my favorite room in the house because it was so bright and had a great view! here is Uly, Bella and Olea giving hugs before we went home.