We had scheduled Miles Blessing for Sunday Aug. 29th, but Ben found out he had to leave that day for Texas, so we had the blessing on Saturday the 28th at our house. It was a perfect Blessing! Ben coved all the basis, and I felt like a proud Mamma! In the lineup was Ben, Ben S., Danny, Dwight, Ron, Paul, Randy and Josh. We celebrated with a big feast!
Miles woke up that day with his first tooth, so he was a slobbery baby in his blessing outfit that I had bought 6 years ago when I worked at Mom & Me! Somehow I knew I would one day have a little boy!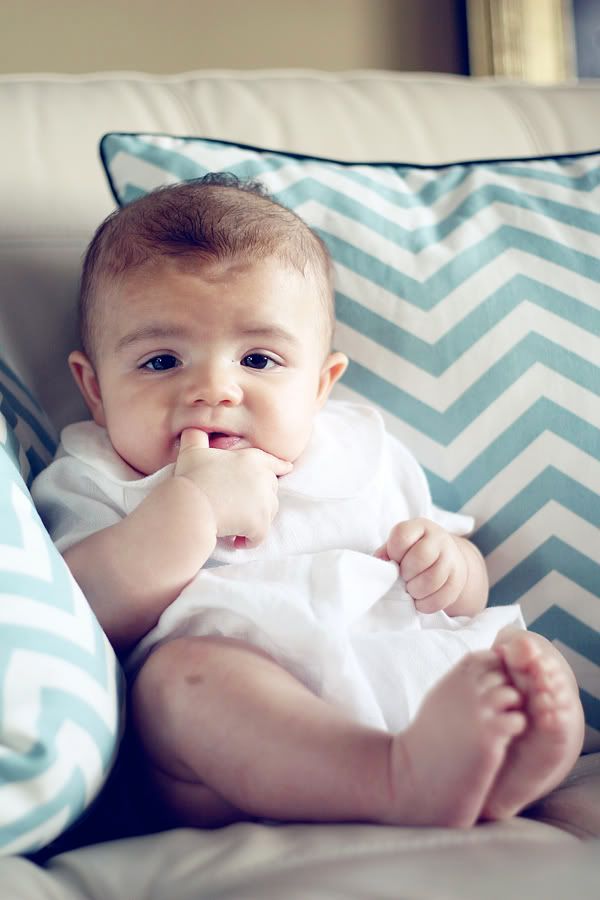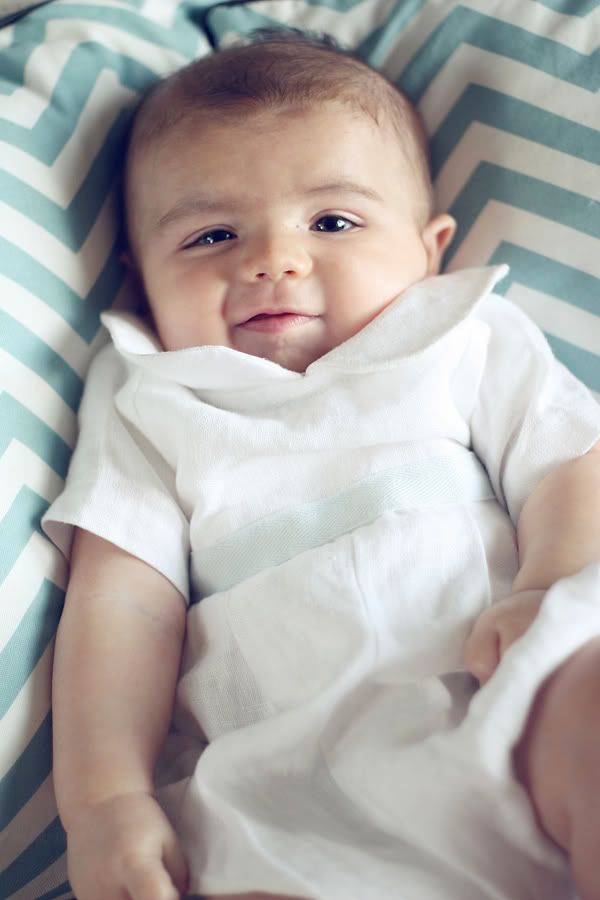 Proud Daddy!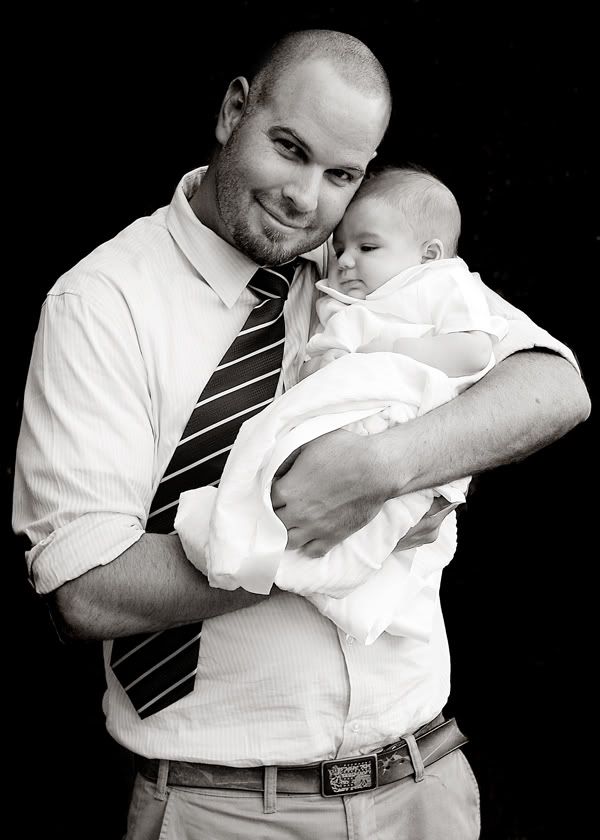 With Grandma Pam and Grams. His charlie brown expression kills me!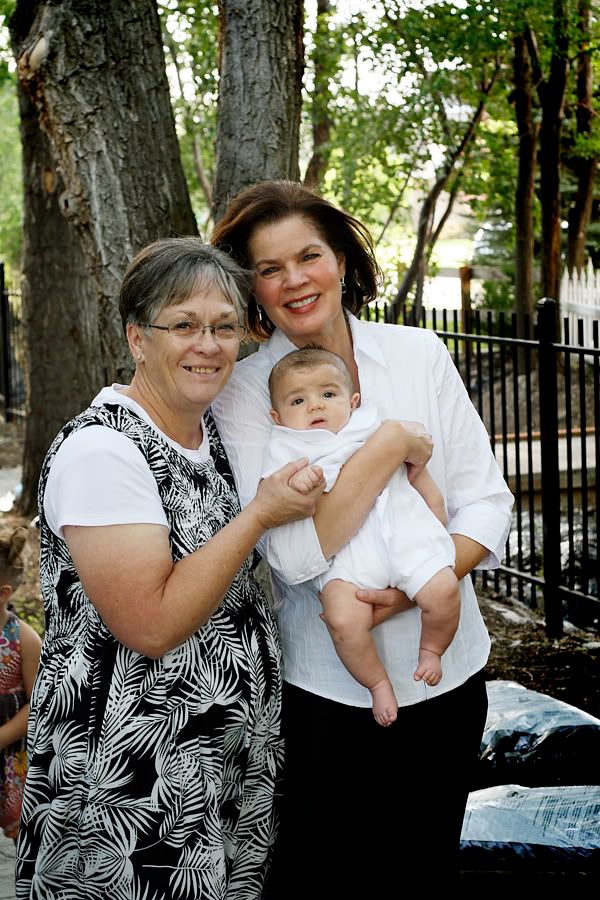 With Grams and Peeps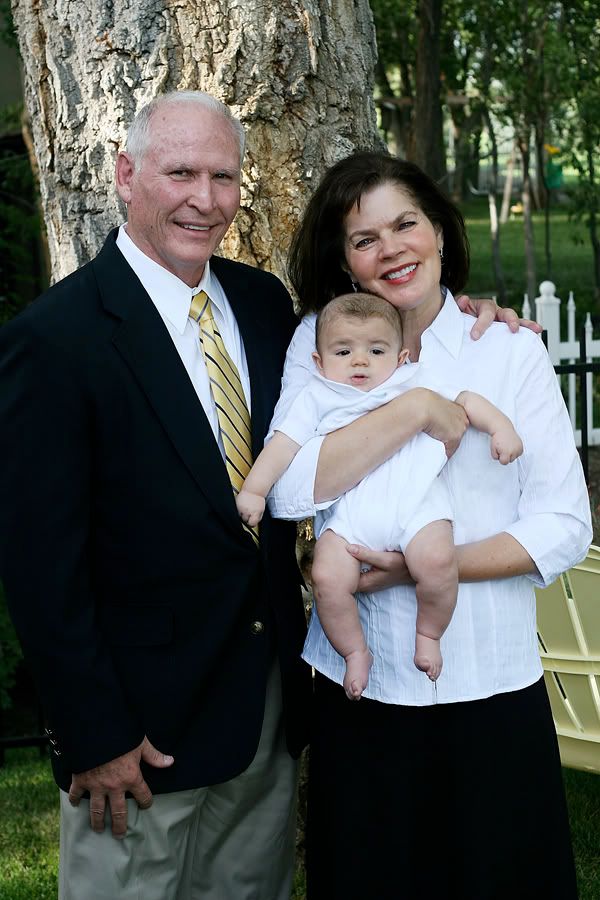 I can't believe that these three are mine! Bella Lost a tooth and the other one is just dangling. she refuses to let us pull it out! Miles is in another world, he always looks so concerned, especially when the girls are holding him! and Coco is a pure crack up!
See those fingernails? Bella decided to spray paint a wall in the garage! and after her time out session, she found that paint and tagged it again! hmmm, sounds like someone else I know!
Sometimes I wonder if Miles is thinking, Im not sure if I want to be "borned" into this family!