I was so Happy to get Bella into a private school that wears uniforms! although I will miss decking her out every day, it really makes it easy to get her ready for school. She was so excited to start class last monday!
Here is the beauty, sporting her little snageltooth!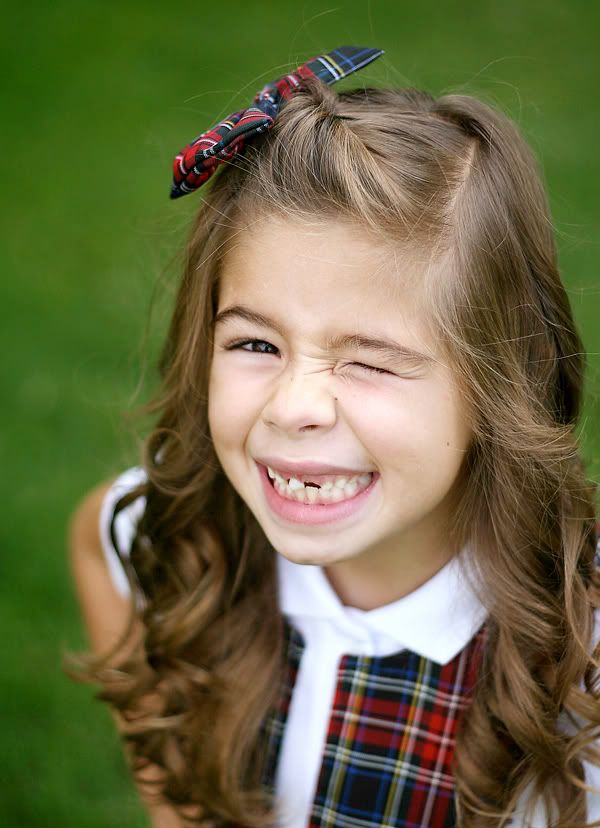 When i took her out in the yard to snap a photo, she was so excited, she was dancing around, I could hardly keep her still!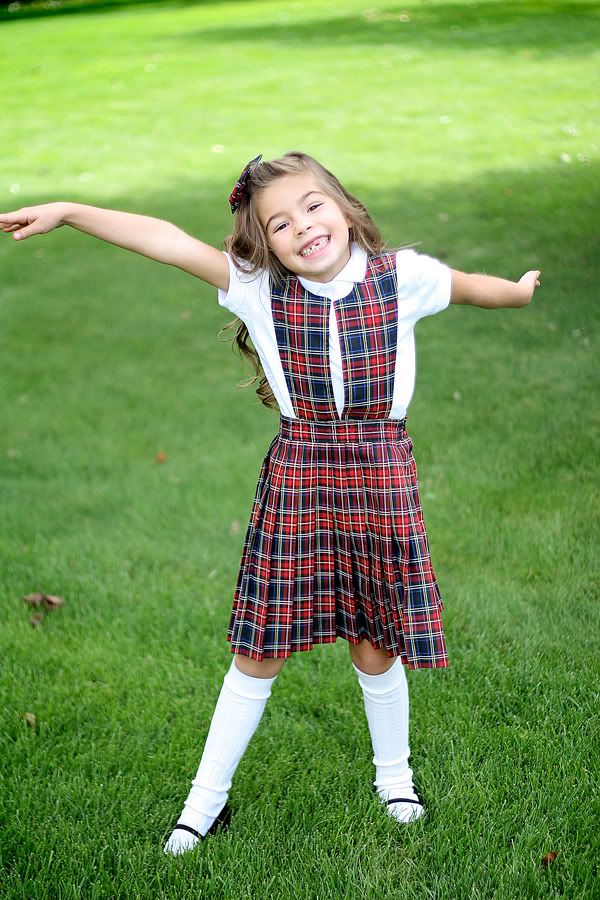 They took the kids outside for flag ceremony. Her teacher, Mrs. Strong is behind her.