My sweet doll, Olea Grace...AKA Lela, Coco, Coke, turned Five yesterday. I can hardly believe it. I swear
she was my tiny chubby baby about 15 minutes ago. She has turned into the sweetest little girl! she is
my little helper, the family peacemaker, the cuddle bug too. She loves school, watching Scooby Doo,
playing with Moxie girls, taking showers, Capri Sun's and Cheez it's, and askes almost everyday, "when
are we going to the beach?". As of late, she has been wanting to help me in the kitchen, especially with
baking cookies and brownies, so when I asked her what she wanted to do for her birthday, she told me
that she wanted to make cakes with all her girl cousins. I found the cutest ideas at
onecharmingparty.com
My Amazing Mom Offered to make all the girlies apron's. The party included making flowers for their
chef hats, decorating their own cakes and eating them too. It was so cute! I think Olea loved it.
This is my favorite baby picture of her.
Me and My girl. This was taken on my phone after an hour of snuggling and giggling together.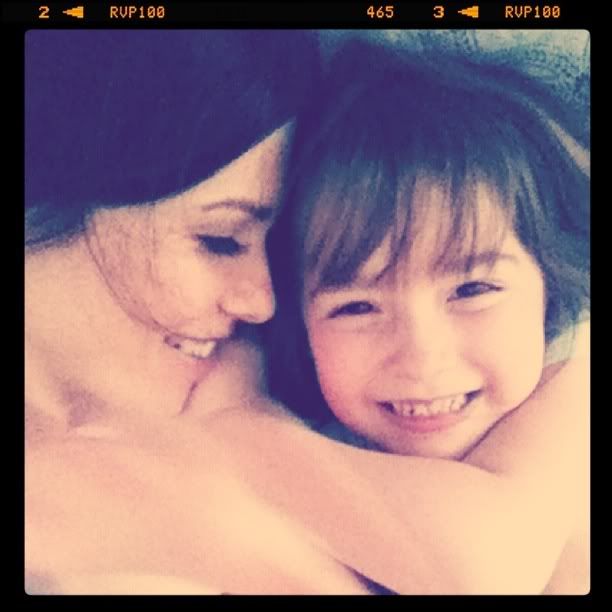 She woke up to a new bike that Daddy got her.
Here is one of the invites. Some of these photos were taken with my phone.
The girlie cousin gang. From left, Kambreea, Bella, Shelbie, Olea, Audriana, Tessa, Gabby, and Rissa.
Lola needed her own picture. How cute is that Raggedy Ann apron?!
Here they are starting to make the flowers for their chef hats out of cupcake liners.
she got embarrassed as we started to sing to her.